The first Active Learning Event of TAP TS in Santarem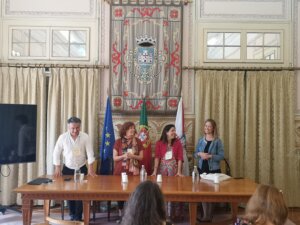 The first Active Learning Event (ALE) of the Teacher Academy Project (TAP) took place on the 4th of May in Santarém in Portugal. Teaching Academy Project – Teaching Sustainability (TAP TS) is one of the very first Erasmus+ Teacher Academy Projects in the European Union, aiming to raise awareness on behalf of environmental and sustainable issues around the world in early-childhood-education.
The first ALE of TAP TS from the 4th of May to the 6th of May was hosted by the project-partners at the Polytechnical Institute of Santarém in Portugal. Together with TAP-TS project partners from Germany, Sweden, Belgium, Cyprus and Austria the participants tested and evaluated learning concepts and teaching materials. The international and enriching exchange between experts on behalf of Environmental Education created a worldwide network of educators and teachers. The participation in the ALR in Santarém mainly served to optimize learning concepts and materials for the use of future Teacher Academies, starting in 2024.
The University College of Teacher Education in Vienna was represented by teacher educators Klaus Himpsl-Gutermann, Florian Danhel and Petra Szucsich, primary school teachers Olena Luchynska (guest professor of the National University in Lviv/Ukraine) and Anastasiya Savran-Wellscheid, along with Charlotte Abendroth, Sabrina Laschet, Christoph Gombkötö and Tobias Winkler, as teacher students.
At the Polytechnical Institute of Santarém the participants experienced different campus facilities: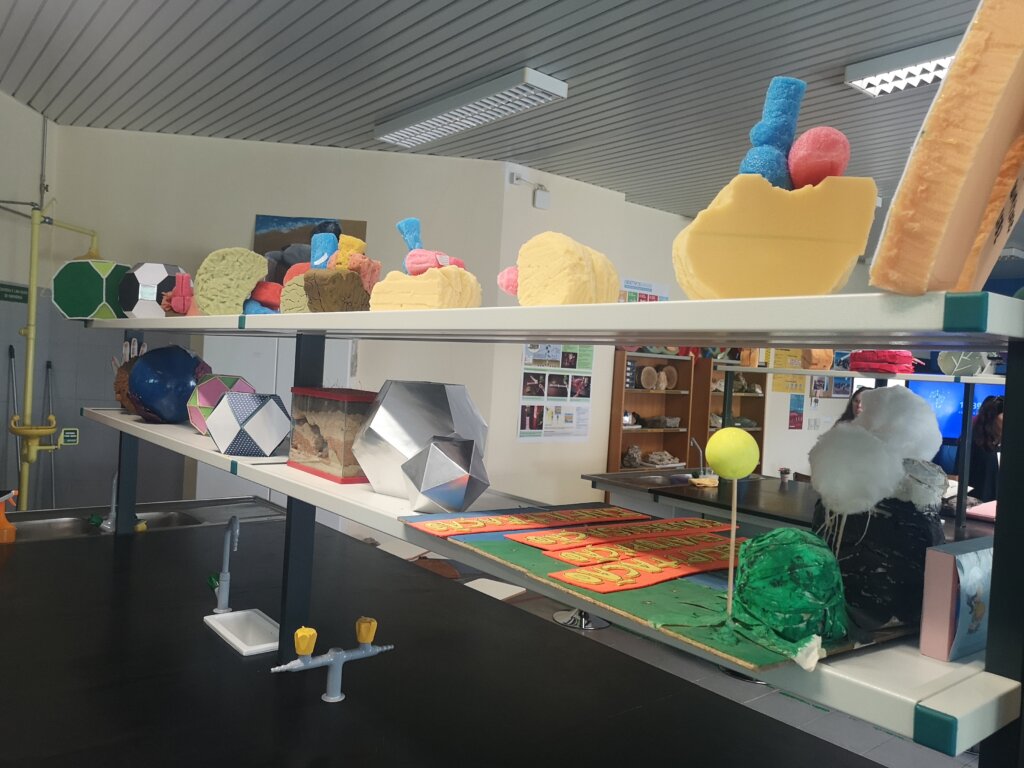 The following paragraphs depict a selection of workshops, interactive hands on exercises and teaching materials presented and evaluated during the Active Learning Event in Santarém.
In the workshop about climate crisis resilience (University College Dublin/Ireland & Eummena/Belgium), using the method of gamification (simplified learning content taught through a playful approach), the participants created different board-games addressing climate-change and climate resilience:
In the workshop about sustainability and digitality (TU Darmstadt) the participants were equipped with a smartphone microscope attached to the smartphone's camera lens; the taken pictures and videos addressing sustainability and digitalisation were edited to an e-book (BookCreator-App):
In another workshop about Sustainability and Environmental Education (Polytechnical Institute of Santarém) there was an outdoor activity in Parque das Nacoes in Lisbon, through an online-quiz participants were encouraged to find and observe plants, monuments, environmental art in their surroundings:
The second Active Learning Event of TAP TS, the ongoing evaluation of learning concepts and the development of teaching materials is going to be continued in June 2023 in Cyprus.
The Team of the University College of Teacher Education in Vienna expresses its gratitude to the project partner in Santarém for its hospitable hosting of the first Active Learning Event of TAP TS.
(Report: Anastasiya Savran-Wellscheid)
Information about the project: