Symposium: Future Learning?!
On the occasion of the official opening of the Future Learning Lab at the University College of Teacher Education Vienna (PH Wien) and the Media Literacy Week in Austria the Center for Educational Technology and Innovation (ZLI) organizes an international Symposium on the Future of Learning that will take place on October 16-17, 2017. In addition to lectures by national and international experts, participants will attend workshops in the Future Learning Lab and other learning spaces of the PH Wien, and have the opportunity to state their opinions and experiences in an Open Fishbowl.
> German version <<
Agenda
Digitization and medialization require new competences and raise crucial issues for schools and universities: How will learning develop in the future? What are the requirements for the classroom and the school architecture? How can the changing roles of students and teachers be defined? What are didactic possibilities and limitations of the use of digital media in teaching and learning processes?
The symposium focuses on questions about the future of learning from different perspectives. By doing so, it follows the requirement of openness to the diversity of perspectives and the possibility of creating discursive bridge. In addition to the positions of the lecturers, this also includes those of the participants from school, scientific and economic contexts.
 
PROGRAMME SCHEDULE
Monday, October 16, 2017
12:30pm-1:00pm
Arrival
1:00pm-1:15pm
Welcoming remarks by
Wolfgang Greller (Vice-Principal for Research and Quality of the University College of Teacher Education Vienna)
Walter Swoboda (Head of the Department for Interdisciplinary Education, IBS)
Klaus Himpsl-Gutermann (Head of the Center for Educational Technology and Innovation, ZLI)
Adib Reyhani (Representative of the Association for the promotion of digital educational services)Moderator: Konstantin Mitgutsch
1:15pm-2:15pm
Keynote 1
Takashi Iba (Keio University, Japan)
"Pattern Languages as New Tools for Learning in the Creative Society"
2:15pm-3:15pm
Keynote 2
Christine W. Trültzsch-Wijnen (Salzburg University of Education Stefan Zweig, Austria)
"Media Literacy and Future Learning"
PDF of the presentation

3:15pm-3:45pm
Coffee Break
3:45pm-4:45pm
Keynote 3
Jonas Linderoth (University of Gothenburg, Sweden)
"Educational Games – Design, Implementation and Unique Possibilities"
4:45pm-6:00pm
Open Fishbowl with keynote speakers
6:30pm-7:00pm
Visit to the Financial Life Park (FLiP) of Erste Bank
7:00pm
Common dinner in the Restaurant Campus Bräu (expenses not included)
Tuesday, October 17, 2017 
9:00am-09:30am
Welcoming remarks and introduction of the workshops
9:30am-12:30pm
Workshops

"Pattern Mining Workshop: How to Find Patterns from Experiences"
(with Ayaka Yoshikawa, Konomi Munakata, Haruka Mori, Hitomi Shimizu, Tomoki Kaneko, Akiko Kumasaki, Taichi Isaku & Takashi Iba)

"Using Games to Facilitate Systems Thinking"
(with Jonas Linderoth)
Workshops in the "Future Learning Lab"
(with Thomas Narósy & Hermann Morgenbesser)
Workshop in the "Education Innovation Studio"
(with Michael Steiner)

12:30pm-2:00pm
Official Opening of the "Future Learning Lab" and lunch
2:00pm-5:00pm
Workshops (

The morning sessions will be repeated after lunch, meaning that each participant gets to attend two workshops.

)
6:00pm-8:00pm
Network meeting of "Junge Medienpädagogik in Österreich" (in German)
8:00pm
Farewell
Download the complete programme in PDF format here.
The event language is English. A simultaneous translation (English <> German) is provided.


KEYNOTE SPEAKERS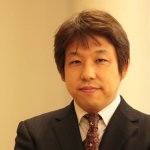 Takashi Iba is an associate professor in the Faculty of Policy Management and the Graduate School of Media and Governance at Keio University. He received a Ph.D. in Media and Governance from Keio University in 2003 and continued as a visiting scholar at the MIT Center for Collective Intelligence during the 2009 academic year. He is a board member of The Hillside Group, which promotes the use of patterns and pattern languages and also sponsors several conferences and publications on pattern languages. Collaborating with his students, Dr. Iba has created many pattern languages concerning human actions. He has authored Learning Patterns (2014), Presentation Patterns (2014), Collaboration Patterns (2014), Words for a Journey (2015) as well as many academic books in Japanese such as the bestselling Introduction to Complex Systems (1998) and Pattern Language (2013).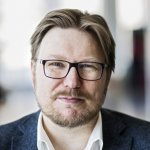 Jonas Linderoth is a professor in education, currently at the university of Gothenburg. He is most known for his work about game perception from an ecological perspective, where he argues that games have very specific conditions for learning. He teaches courses such as Educational Game Design, Games and Simulations as Learning Environments and Game based learning in educational environments.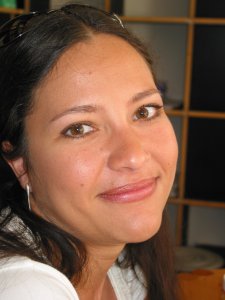 Christine W. Trültzsch-Wijnen studied media and communication as well as music at the University of Salzburg and holds a PhD in communication from the same university. Her PhD theses was on international comparisons of media education in Europe and the USA. As a researcher and lecturer she worked at the University of Salzburg, the Free University of Bolzano, the Arts University Mozarteum in Salzburg, the Danube University in Krems, the University of Munster and the University of Akureyri (Iceland). From 2010 to 2014 she was a post doc assistant at the University of Vienna and a member of the research group 'Wiener Medienpädagogik'. Since summer semester 2014 she is full professor for media education at the Salzburg University of Education Stefan Zweig and head of the Centre of Competencies for Media Education and E-Learning.
Registration
Registration is now closed.
Contact
University College of Teacher Education Vienna (PH Wien)
Department for Interdisciplinary Education, IBS
Center for Educational Technology and Innovation, ZLI
Grenzackerstrasse 18; 1100 Vienna (House 4)
Website: http://zli.phwien.ac.at/angebot/symposium-future-learning-english/
Email: zli@phwien.ac.at
Phone: +43 1 601 18-3309
Getting there

By public transport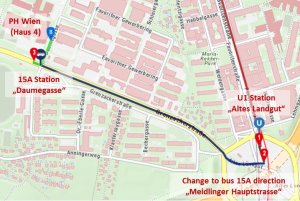 The PH Wien can be reached from the city center (eg from Hauptbahnhof, Stephansplatz, Karlsplatz) via the underground service U1 (red).
Take the underground service U1 in direction Oberlaa until Altes Landgut and then change to bus service 15A in direction Meidlinger Hauptstrasse until Daumegasse. From there you can already see the building of the PH Wien (Grenzackerstrasse 18, 1100 Vienna, House 4).
Please note that there is no parking available at the PH Wien. We strongly recommend you to use public transport. When traveling by car, the use of the park and ride facilities is highly recommended (List of park & ride garages on the outskirts of Vienna; there you can easily change from your car to public transportation such as underground, streetcar or bus).

WORKSHOP PROGRAMME, SHORT REPORTS, PICTURE GALLERIES AND MORE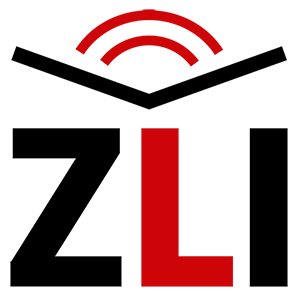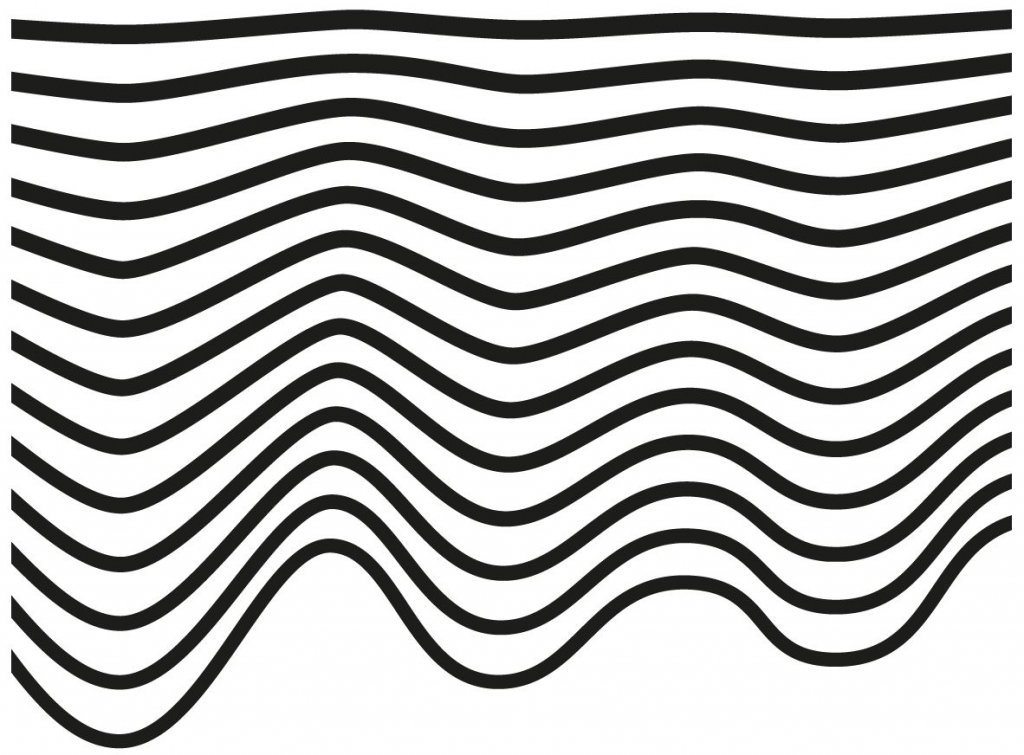 Merken
Merken
Merken
Merken
Merken
Merken
Merken
Merken
Merken
Merken
Merken
Merken
Merken
Merken
Merken
Merken
Merken
Merken
Merken
Merken
http://zli.phwien.ac.at/angebot/symposium-future-learning-english/